07-17-2017, 06:53 AM
(This post was last modified: 09-01-2017, 06:37 AM by LuFa.)
(07-09-2017, 06:18 PM)

Fellow Wrote: »>Maybe the bartender knows were the nearest bus stop is?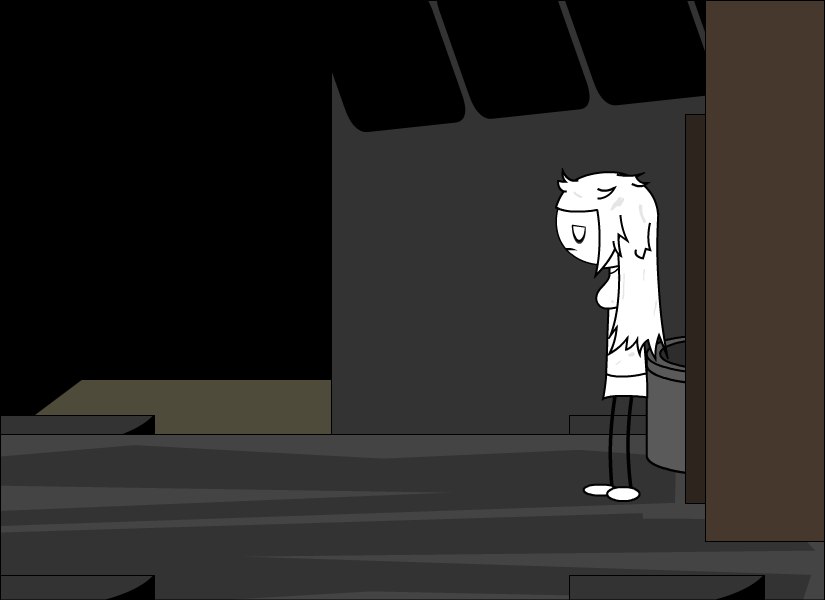 Doesn't matter. Doesn't matter if you get lost. You so much as blink in the wrong direction, something'll show up to help you.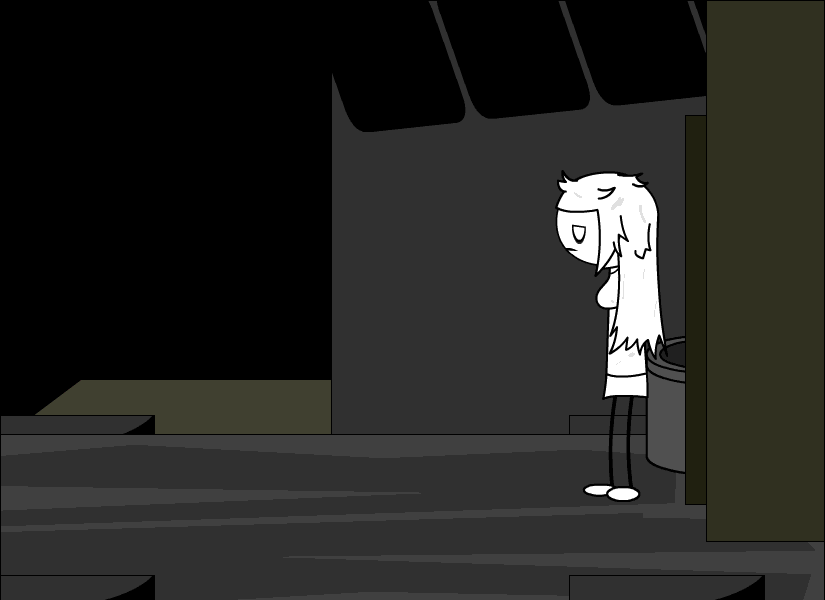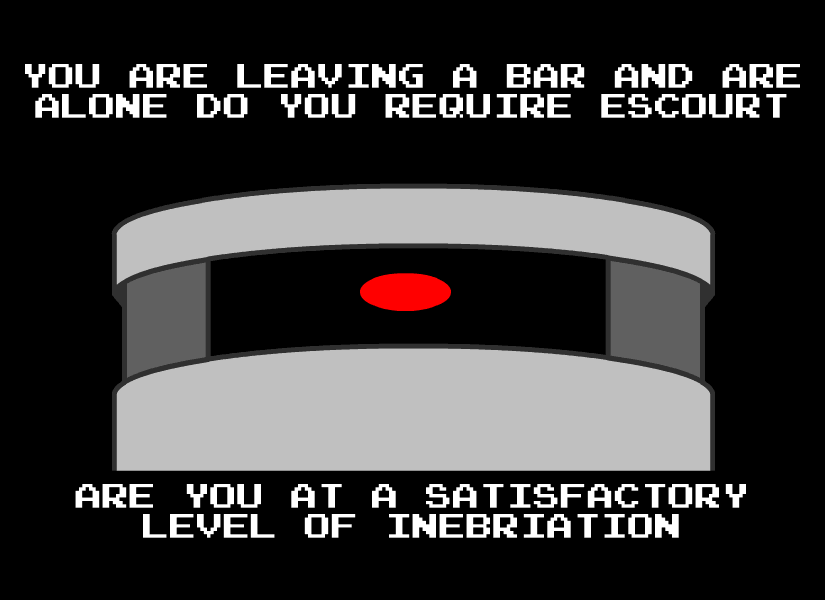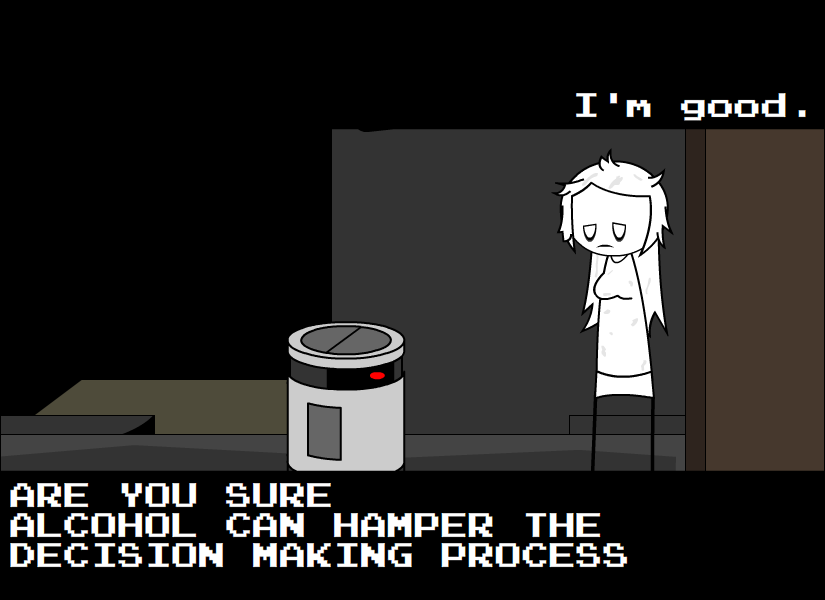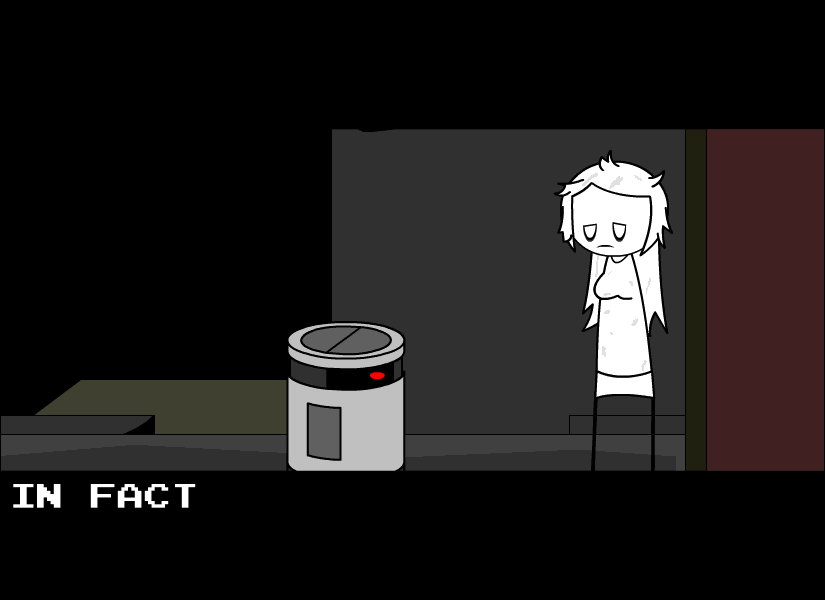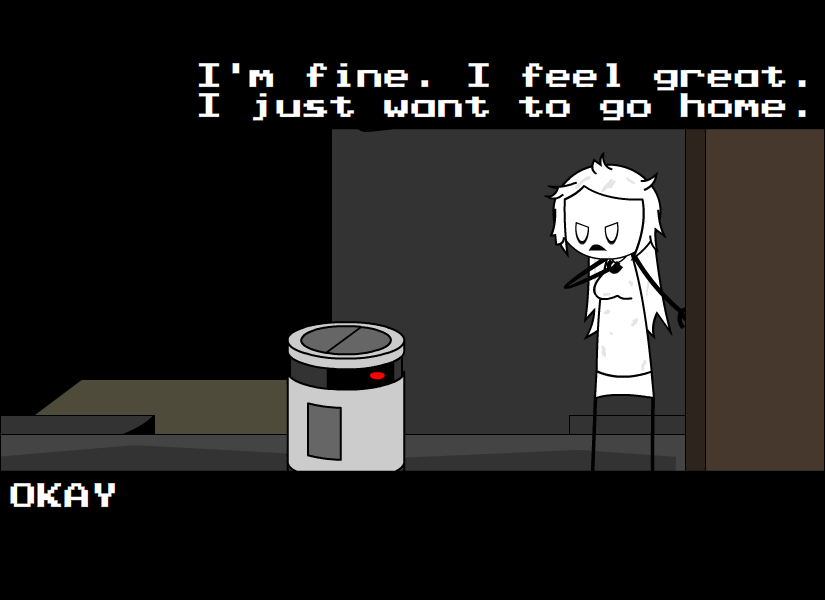 You're not kidding. You've got quite the liver.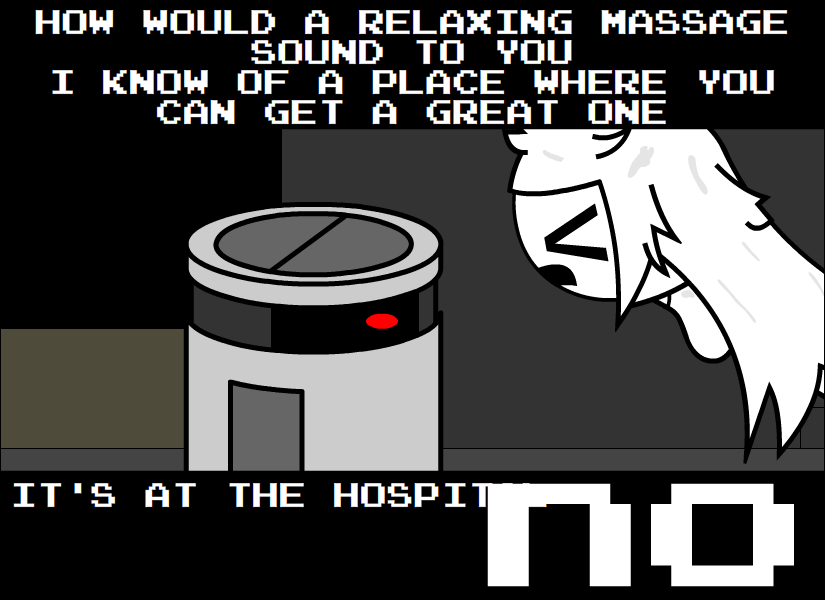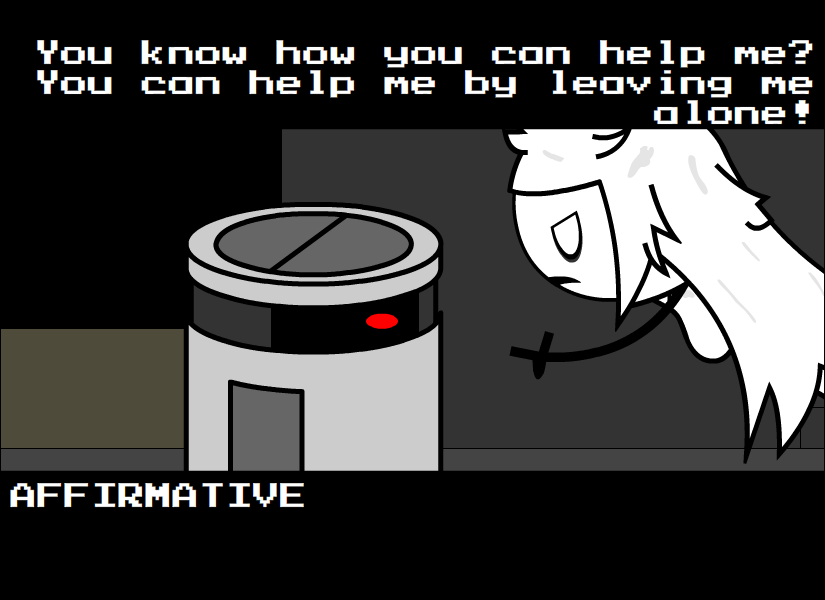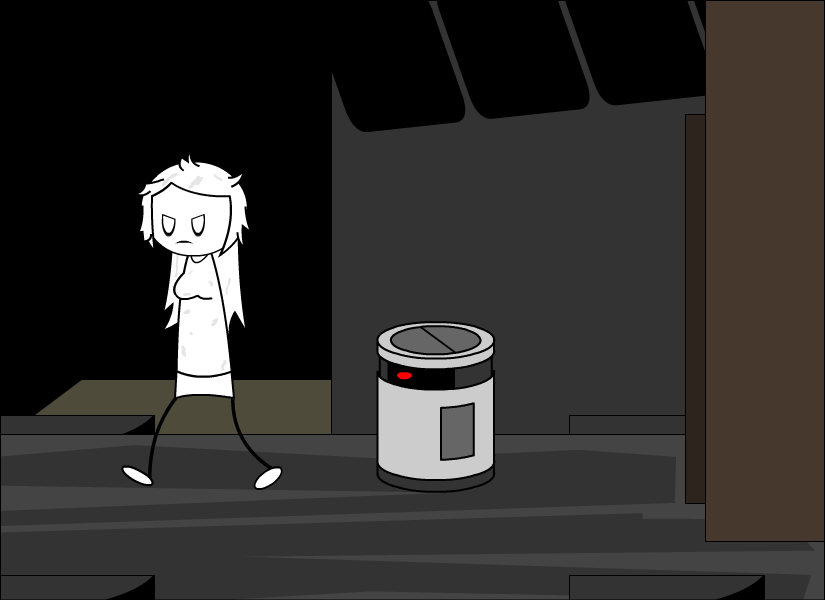 Stupid

drones

. They're everywhere now. In this city, they're usually built to take the form of

garbage cans

and

dumpsters

.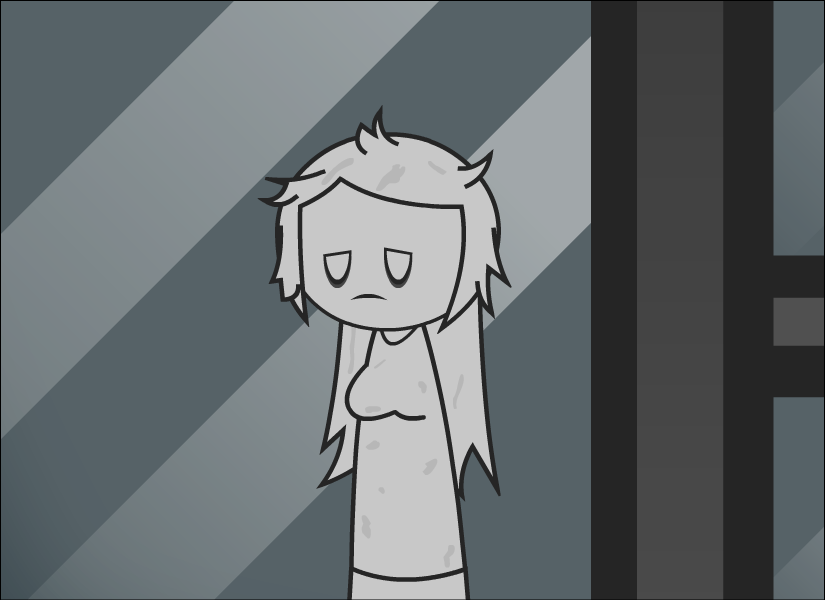 You'd think that public

robot servants

would be useful.

...They are, but they're also

government surveillance

kicked all the way up to eleven.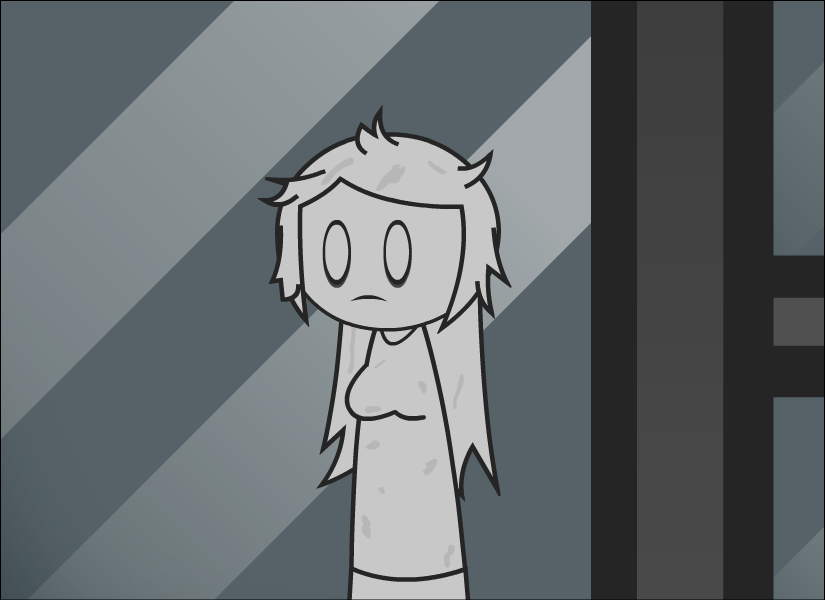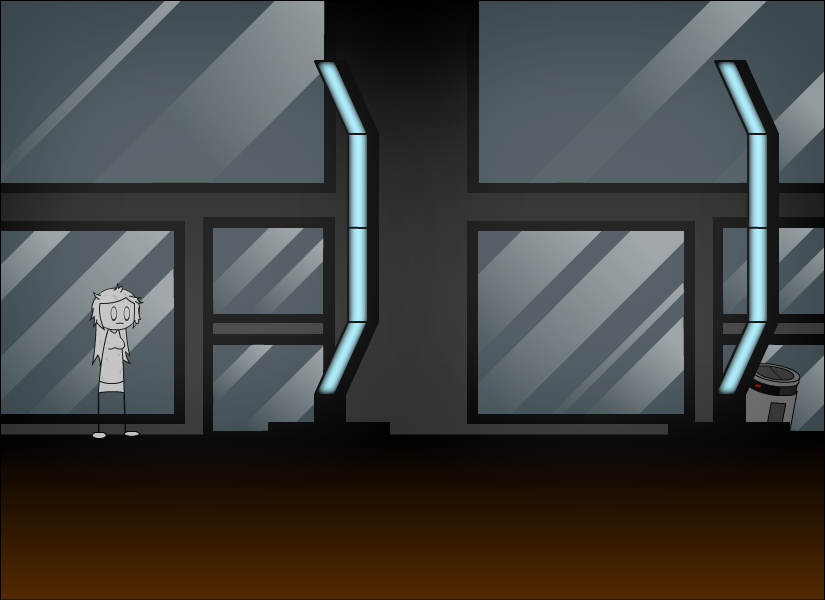 They're programmed to put a

human

's well-being above all else. Unfortunately for you, this one genuinely believes your life is in danger and is going to be trailing you until you fall unconscious.

Seriously - you're good. You've, uh, built up a tolerance over the years. You're tired; You just want to go home and go to bed on your own terms.