06-14-2018, 01:59 AM
(This post was last modified: 06-14-2018, 03:23 PM by tegerioreo.)


Under the table at ValKon:


Quote:(Detective Webb) Pook next to Relda Faufox.
(Relda Faufox) Be surprised by the frog pooking next to you. Smack your head, hard, on the underside of the table.
(Detective Webb) Indicate that with respect to the jig, it is up.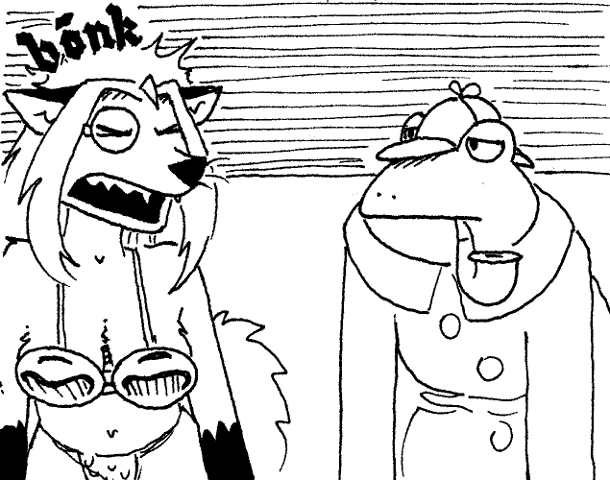 Detective Glenholm Webb suddenly pooked next to me and said, "The jig is up, Prince Adler. Are you going to come quietly, or -?"

I flinched and banged my head on the table.


Quote:flies to throw at Glenholm Webb to distract him
Avogadro: Expect a kiss for every pie


"Taste shoo-fly pie, impolite interloper!" Avogadro bellowed as he crammed a gooey, sticky, disturbingly lumpy pie into the face of the Detective. "How dare you startle my beloved mistress and cause her to bump her beautiful head, and speak uncivil and menacing words to her? How DARE you?!?!??"