Let me tell you about my exorbitant shipping costs.



Here is a place for you peasants to talk about the things you get in precious packages, from fellow ET people or just whatever creeper sends you their next bundle of hair & fish. To start you off, feast your worthless eyes on schazer's glorious sending:




3 pm, mailman is too terrified of what he must refer to as

'that house that plays so much Marina & the Diamonds I grow a cup size every time I walk past it'

that he leaves the goods and runs. Here it is next to a box of tights. That shit was on sale.




The post office was kind enough to open and do a halfass resealing of it, as they let me know with this commemorative banner. Thanks, America.




I feel like I'm tearing a butterfly from its cocoon. Look at all this fur. Feds probably think I'm a goddamn small game poacher.



(I might be)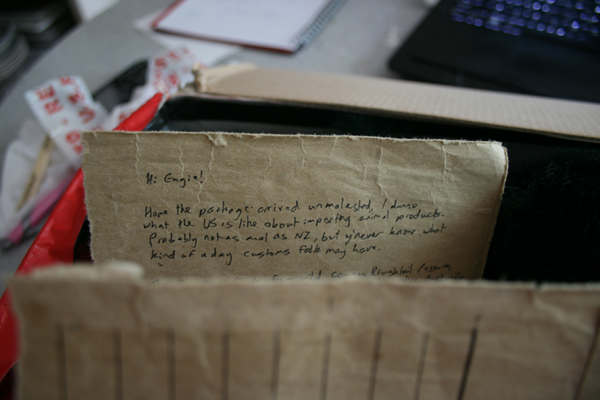 What does the letter say? You'll never know.




And is that... ?

Yes.




Yes it is.