==>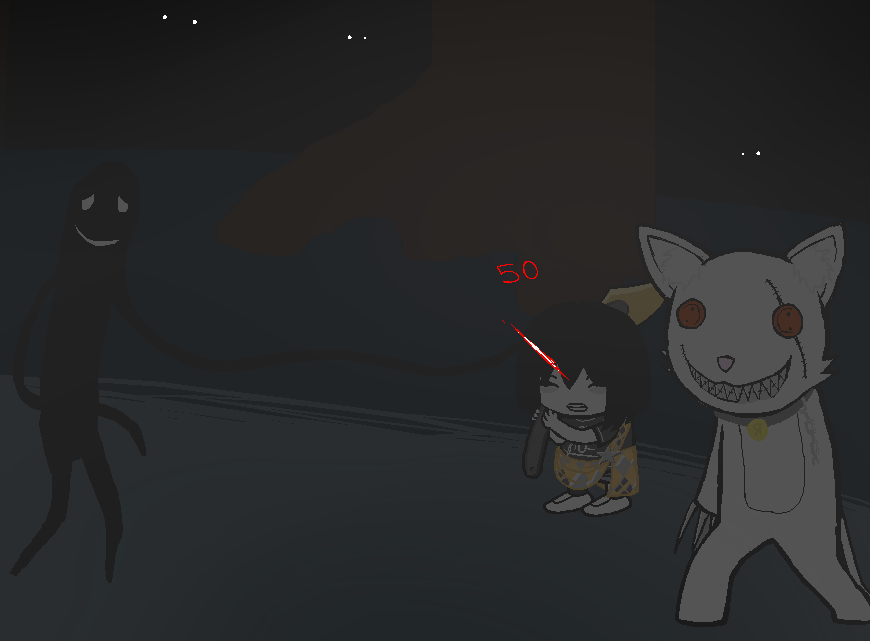 Flimsy whips Alice for 50 damage!
>Raziel: If you can, try to time your attacks with Alice, so that if they try to block/evade one of your attacks it will leave them vulnerable to the other's.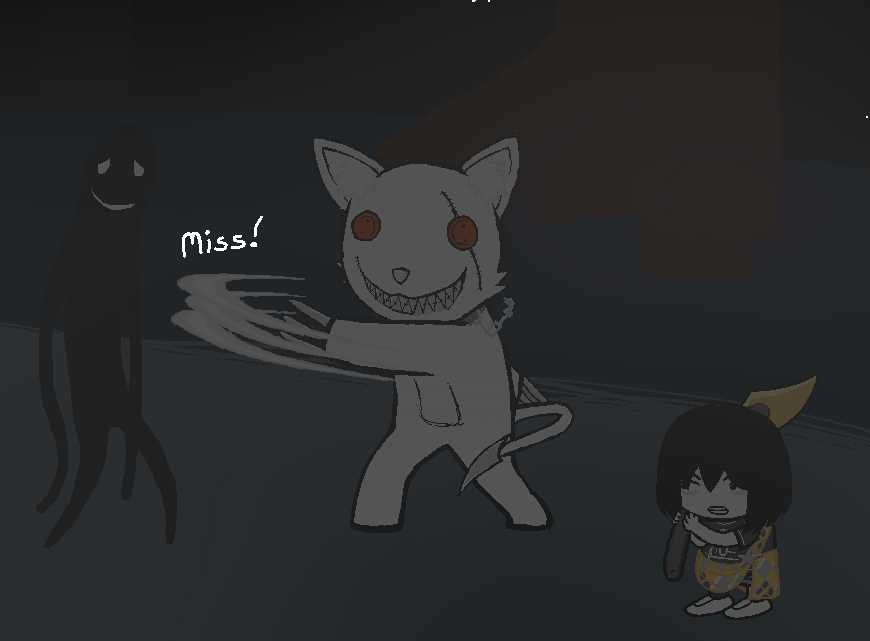 You try to double attack, but the creature sidesteps- it seems to be too fast for you! Miss!
==>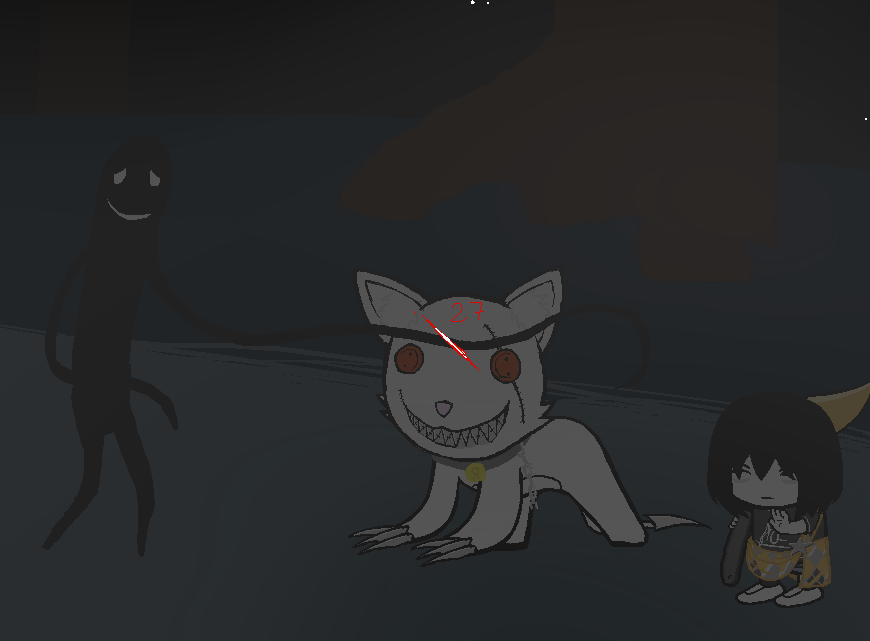 Flimsy whips you! At the last moment, you duck. It's not a direct hit, but it still stings. You take 27 damage!
This may be more difficult than you thought. Perhaps you should consider retreat-
==>
!!
How did that thing follow you here??
==>
An Illusion? Has Alice refined her craft so quickly?
Flimsy flinched! He received no damage.
==>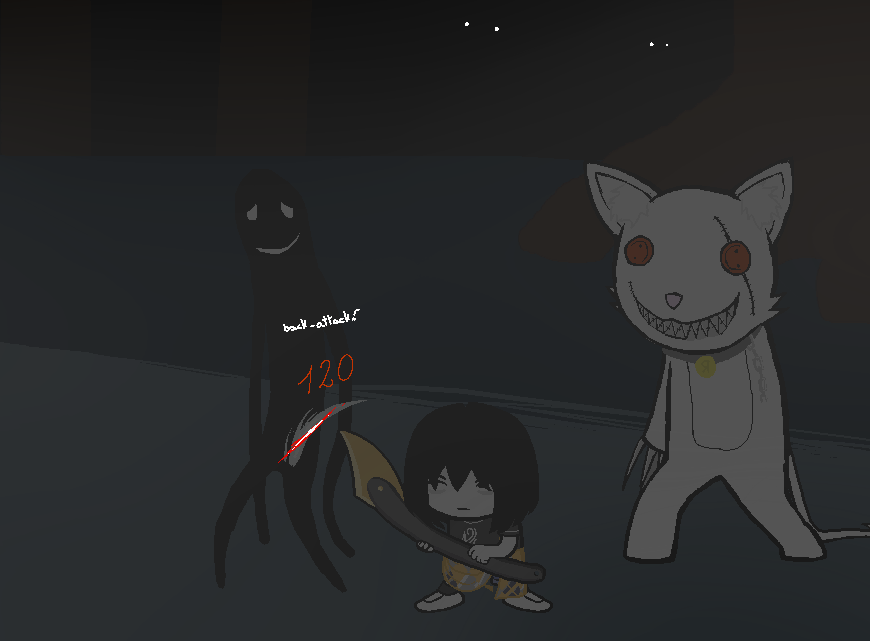 Alice strikes Flimsy for 120 damage! Flimsy has been defeated!
==>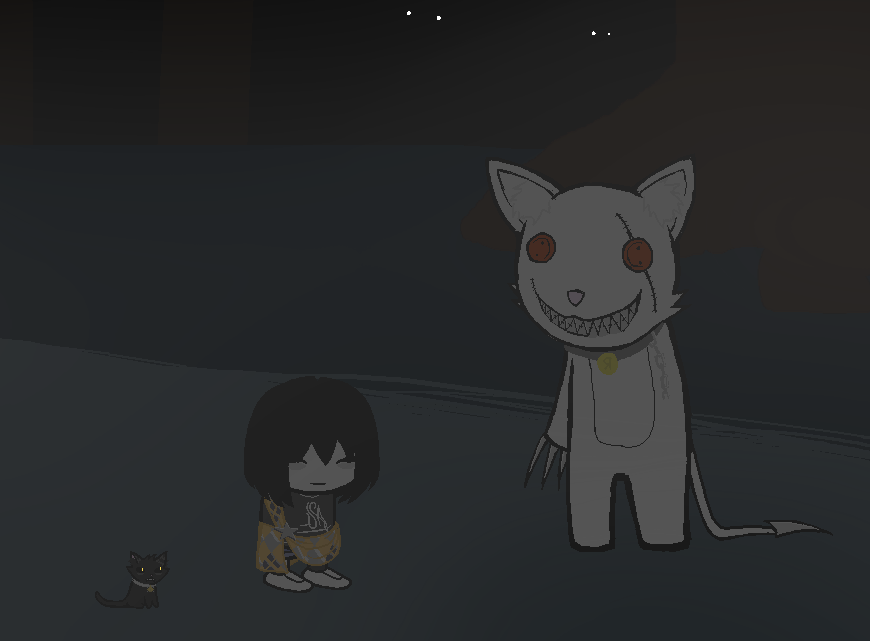 ==>