07-21-2016, 12:07 AM
(This post was last modified: 08-09-2016, 07:09 PM by a52.)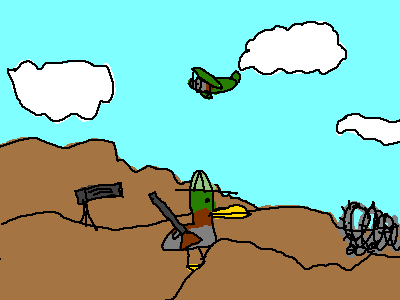 The year is 1917. War rages over Duckope, the largest war in history. Millions have already died, and millions more have yet to lay down their lives.

A lone private stands in the battlefield. The rest of his squad was destroyed in a bomb blast. Now he stands alone, unsure of what he should do next. Unbeknownst to him, he is about to become the greatest war hero of

all time.



In fact, I'm betting you know his name already.