08-15-2017, 01:35 AM
(This post was last modified: 08-18-2017, 04:35 PM by tegerioreo.)
Quote:>Goodness gracious! That barbecue
(Burnside) Wonder if you should have made sides of fried green tomatoes to go with the BBQ.
Some of the recovering soldiers, eat Burnside's cooking.
Burnside, proudly inform them of just what they are eating.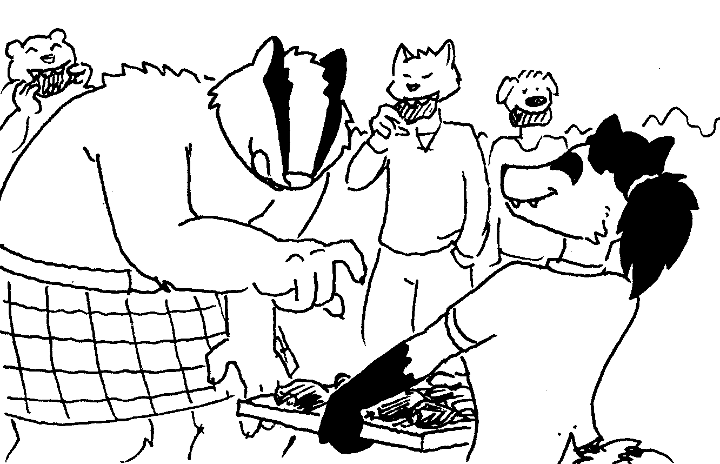 "Ach, tis a right fine feed ye've put on, lassie," MacBrock chuckled as he licked his chops and selected another juicy morsel from Burnside's platter of barbecue.

"I'm just tickled you like it," the raccoon beamed. "I would've fixed some fried green tomaters to go with it, but I figured there wasn't time, what with the war and all, and y'all was lookin' so tired and listless."

"Well these dainty morsels ha' put the life back intae us, nae doubt," the badger enthused between bites. "Tis delicious! What exactly is this? I've never tasted its like before."

"Oh, just some charbroiled possum lumps I found in that clearing yonder," Burnside admitted with a shrug.


In the bushes, not far from the Diplomatic Outpost:


Quote:>Adler: Discover that the lesson is less about leadership and more about female anatomy, particularly hers.
>Thomson: Now that the two of you are alone ... whisper ... Mavis
>And thus Ms. Thomson transforms
> Lessons: begin.
(HSH Prince Adler) Learn some pretty amazing things about yourself.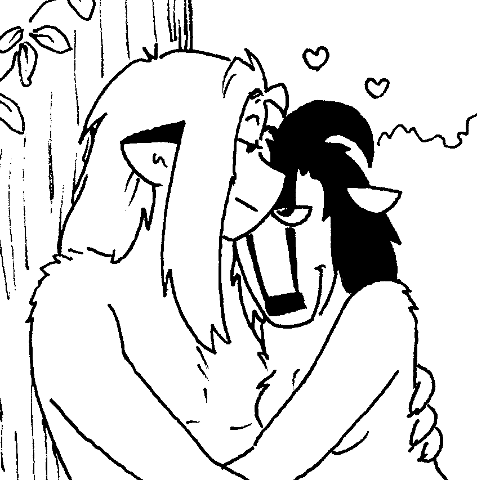 Ms. Thomson sighed and snuggled up against me.

"I thought I was going to teach you something," she purred. "But instead it's you who have taught me. I have heard stories of your illustrious mother's prowess, but surely she did not train you in the Sisterhood's arts?"

"No, I learned it from Sheila Na Gig," I admitted.

"Oh. Well no wonder you were so amazing," Thomson exclaimed, wide-eyed. "You certainly have all the talent you need to take command of your troops and lead them to victory."

"How exactly will my skills at Wiles and venery help me lead an army?" I asked.




Quote:(Alice) Ignore the old rule about "if the ant cart's rockin'"
The two, continue watching Adler and his gang.
Vomit session, commence.
Burnside, feel insulted.

"Should we really bother the Prince if he is engaged in venery?" Alice asked as the two Scuti ambled innocently around the building.

"It will be the best time to catch him with his guard down," Griff responded pragmatically.

"Good point," Alice concurred.




"Oh my," Alice continued as she beheld the spectacle of the Volunteer Army vomiting on the grass.

"Y'ALL IS TOO DURN PICKY!" Burnside yelled indignantly somewhere behind the regurgitating throng.

"This gaggle of silk-stomached weaklings desperately needs my strong command," Griff declared. "Let's waste no more time."