Quote:Pie and non-pie objects, start flying everywhere.
Avogadro, take a few for your mistress. Be happy that you may serve her as a shield.
Avogadro: Seeing the nasty look the Giraffe floozy is giving to your wonderful beautiful incandescent splendiforous attractive Goddess whose beauty is a reflection of lady Fuma's divine will itself, run up and slug that bitch.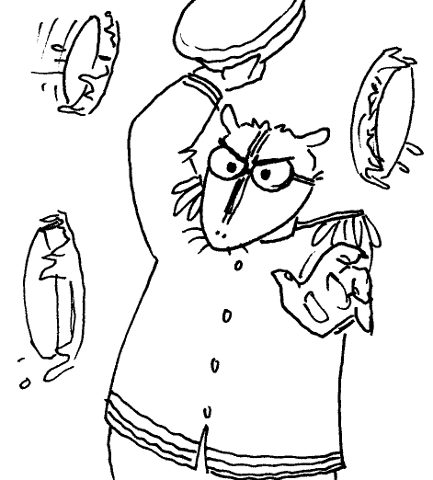 As soon as the pies started flying, Avogadro leaped in front of me, shoving me to the ground.

"Anyone who dares sully my lady's snowy pelt with vile pie," he shrieked. "Anyone who so much as casts anything other than an adoring look upon her, shall answer to ME, and this heavy custard meringue which I hold in my hand!"


Quote:(HM King Estmere) Get an assisted pook.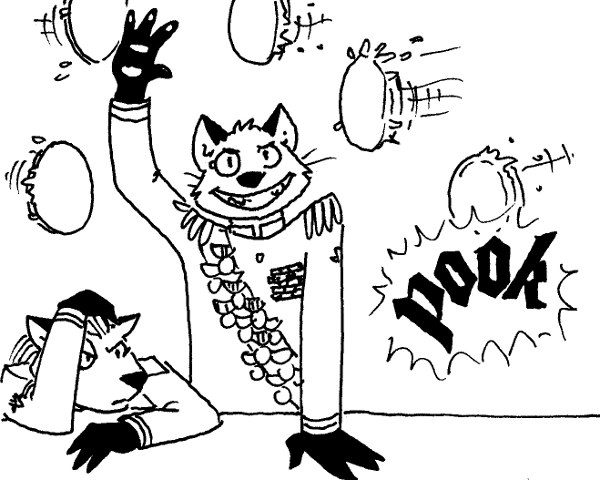 "I, Sweetcheeks, award contestant seven a bonus of four thousand points," the Vulpsmarshal exclaimed. "For quick thinking, misdirection, and mayhem! It shows true Vulpitanian spirit, and is exactly what the Pie-Fight Valkyrie would have done! I look forward to dining with you this evening!"

"Schut opp, you dumkopf," SALV Chesswick hissed as she hunched defensively over the judges' table. "Der king ist gettink avay!"

Estmere vanished with a sudden POOK.

When did he ever have the Talent to master any Magick, let alone a powerful spell like

Pooka Vanish?

Something wasn't right here.